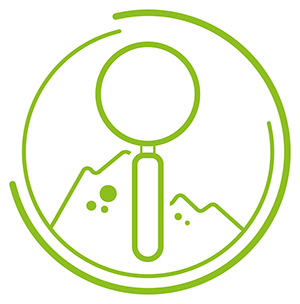 This platform will deliver global information on Li ore deposits, related data, current projects and players, with a focus on the European potential.
Dr. Eric Gloaguen
Chair "Exploration and Mining"
BRGM
Service Géologique National
French Geological Survey
Phone +33 (0)238 643421
Research activities
Overview of research project and networks on Li deposits
Identification of scientific gaps
>>> proposals for research axes
Ore Deposit databases
Initiating research projects

© Modified from Gourcerol
Industry activities
Overview of Lithium exploration projects in Europe


External links to European industry

Data on tonnage | grade | ore types for European Li deposits

Metallogenic models and predictivity maps and exploration guidelines

© E. Gloaguen, BRGM
Education activities
Li ore deposits short course proposal

Best practices concerning mining methods
applied to Li extraction
Drafting of guidelines to increase the
awareness of the European public

© E. Gloaguen, BRGM

 
Overview on European Li Resources
Lithium is relatively abundant in Europe:
500 Li occurrences identified up to date

Various deposit types

28 deposits evaluated

>15 companies involved

Estimate for European Li resources: > 8.8 Mt of Li2O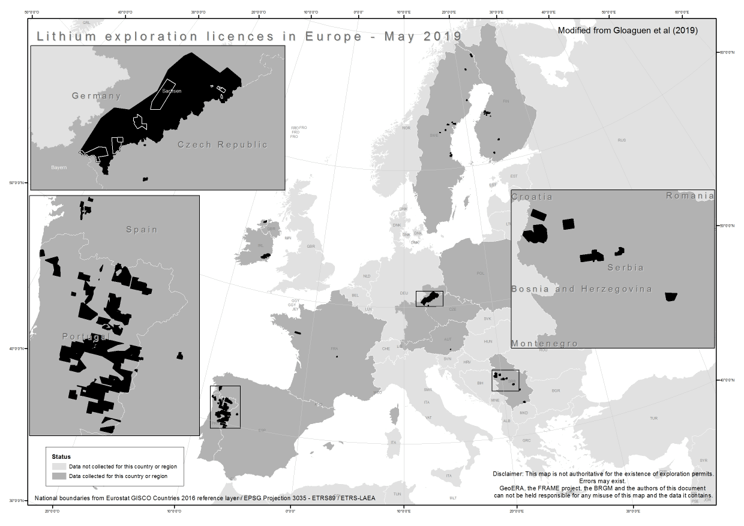 Overview on European Li Exploration Licenses
The lithium exploration licences map has been realized from available official published data on exploration permits for lithium granted by governments. A minimum of 217 valid exploration licences for lithium is currently registered. At the European scale, these data show a relatively well-distributed exploration activity, which is an interesting element in a close supply perspective between the sources of primary Lithium resources and consumption centers. Several countries, despite a high potential, are still poorly covered by exploration permits, Austria and France among others.