TU Braunschweig BLB (Battery LabFactory Braunschweig)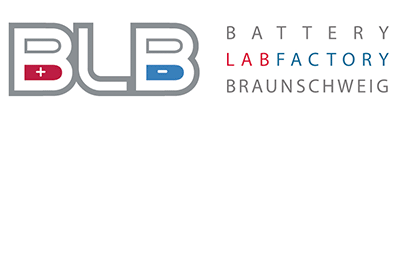 The Battery LabFactory Braunschweig (BLB) is a research center of the TU Braunschweig. The BLB investigates and develops electrochemical storage devices from laboratory to pilot plant scale. The research spectrum covers the entire value chain from material development, electrode and cell manufacturing up to recycling. The BLB infrastructure allows to answer fundamental and application-oriented research questions with a focus on flexible production strategies and process technologies to increase energy density, quality and safety of traction batteries considering electrical, electrochemical, ecological and economic aspects as well as design considerations. Further, recycling technologies for end-of-life traction batteries are developed.
BLB combines the competences of 9 institutes of the TU Braunschweig, the TU Clausthal, the Leibniz Universität Hannover, the Fraunhofer Institute for Surface Engineering and Thin Films IST and the Physikalisch-Technische Bundesanstalt Braunschweig (PTB).
Competences
Advanced production processes for electrode and cell manufacturing (LiB – C/Si, LiS, ASSB)
In-deep diagnostics for processes, intermediates and cells
Physical and electrochemical modelling as well as simulation from molecular to factory scale
Cyber-physical and energy-efficient battery production
Recycling technologies for electrode production rejects and end-of-life LiB
Life Cycle Engineering & Sustainable supply chains
Role in eLi
Model-based Life Cycle Engineering, Simulation-based approaches for sustainability assessment

Circular Battery Production
Representatives
Felipe Cerdas