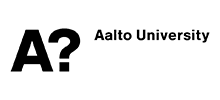 Aalto University is a foundation-based, multidisciplinary university, where science and art meet technology and business. It was established in 2010 when the Helsinki University of Technology (founded 1849), Helsinki School of Economics (founded 1911) and University of Art and Design Helsinki (founded 1871) were merged together. Aalto is committed to building a sustainable society driven by innovation and entrepreneurship, and Aalto is, e.g., ranked 14th in the world in the CWTS-Leiden Industry collaboration ranking.
The studies and research at the Aalto University School of Chemical Engineering focus on forest products technologies, chemical engineering, industrial biotechnology, materials science and nanotechnology, metals and minerals processing and recycling, and energy technology.
The studies and research at Aalto University Department of Industrial Engineering and Management focuses on creating new scientific knowledge for establishing new businesses and technology-driven transformation of large and small firms, and of entire industries. Tying together theory-driven and problem-oriented research is our basis for educating future managers, entrepreneurs, professionals, and scientists able to meet global challenges in technology-based business.
Competences
Four research groups are involved:
Electrochemical Energy Conversion
Hydrometallurgy and Corrosion
Mineral Processing and Recycling
Service Engineering and Management
Role in eLi
Aalto University contributes to the following Platforms:
Exploration and Mining
Materials and Components
Processing and Recycling
Circular Economy and Predictive Modelling
Business Models and Applications
Representatives
Prof. Tanja Kallio, Prof. Rodrigo Serna, Dr. Esko Hakanen