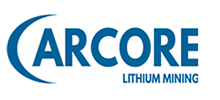 ARCORE AG, a Swiss Junior Mining Company, is in the process of developing a major Lithium / Boron mining & production project in Bosnia-Herzegovina. The geological deposit is large and compact, suitable for cost-saving open-pit mining. The preliminary resource estimate is approximately 2,4 mt Lithium Carbonate and approximately 33,1 mt Boric Acid – a quite large resource in the European context.
It is the declared objective of the company to contribute to Europe's long-term supply with vital raw materials in an environmentally and socially responsible way. ARCORE is striving for an entirely European focus, ready to adjust final production to the specific needs of large European off-takers. A Pilot Plant will be installed in 2022/2023 for the industrial processing of test batches, which will be open to European industrial and research partners who wish to cooperate with expertise and their specific product requirements.
Competences
Development of a large mining & production unit for Lithium and Boron in Europe.
Cooperation with European industrial and research partners at an early stage, to ensure that final products will meet specific requirements of today's and next-generation battery technologies.
Full compliance with present and future environmental and social governance criteria, with the aim to serve as a role model for responsible and sustainable mining.
Special attention to supporting the setting-up of local and regional enterprises, to make maximum use of the substantial economic impact of the ARCORE project for the long-term economic and social development of the region and the country.
Role in eLi
Liaising with battery-related research institutions and industries, offering exchange of information and direct access to the ARCORE pilot plant.
Participating in selected projects of eLi in cases where ARCORE's specific experience can be of use.
Representative
Jürgen Schlichting, Advisory Board of ARCORE